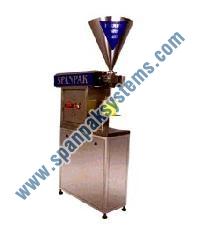 The processing of liquids in any activity requires quite a bit of precision. Most of these processes are bound to be expensive. In the long run, they will have to be devices and strategies by means of which efficiency can be attained. That is only going to be possible if
you decide to purchase the best Volumetric liquid Filling Machine that is available on the market.
Proper measurements
Any industrial activity will rely heavily upon the quantification of liquid, which is going to be used. Anything that deviates from the normal may end up having catastrophic results. And it is therefore, mandatory to have a good one Volumetric liquid Filling Machine so that
everything is taken care of without any errors.
Handling weight
Most of the liquids are extremely heavy and having to deal with them by hand is going to be a painstaking affair. Even if the required Manpower is available in order to take care of it, it may end up being quite a time consuming task. After all, it will have to be transferred from
the place at which it is kept to the point at which it is going to be applicable. That will take up quite a bit of effort and time. However, a professional machine that can take care of the task for you will be extremely beneficial with regard to the following factors:
1) Easing the load on labourers
2) Sticking to deadlines
3) Having proper measurements
In order to achieve all these results, a Volumetric liquid Filling Machine is going to be extremely handy. There are several liquids, which have to be maintained based on the temperatures. Having it done by hand is obviously not going to be possible. You will therefore be required to convey to your vendors the type of filling machine that may come in handy in order to take care of temperature related requirements. On most occasions, the suppliers of such machinery will be more than willing to give you a hand with regard to the basics.
They will always make themselves available to you over telecommunication devices so that queries and questions can be taken care of. Otherwise, if there are any operational complexities that arise, it may become impossible for the production process to continue.
Everything will come to a halt. Given their constant availability, you can be rest assured that the liquid filler will be more than doing its bit to take care of your task.